Implementation Strategies.
"Demonstrating, explaining, questioning, group discussions, role play and pupil presentations are all important features of good ICT teaching in addition to setting pupils practical ICT tasks. They are skills you need to learn and develop as you progress through your training and into your teaching posts...
Every lesson should make use of a range of teaching strategies to ensure that you cater for the different learning styles of the pupils and their different levels of attainment. It is important to ensure that the strategies chosen enable the children to meet the learning objectives of the lesson...Assessment opportunities occur during the initial question and answer session to introduce the topic or recap key points, whilst pupils are working on the task and during a plenary session at the end...The facility for developing and improving the work is an important feature of ICT..."
(Learning to Teach ICT in the Secondary School, Hughes, I. & Kennewell, S. "Structuring Lessons and Units of Work" 2003)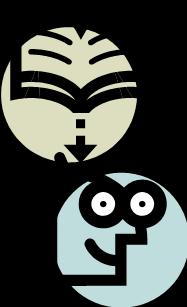 Think Spot
Thought-Provoker 3
How can you implement the internet for everyday classroom use? Think of some non internet strategies that can be linked to internet use.
Click on the 'Enter Forum' button below to enter forum and respond to thought-provoker 2.